[podlove-episode-web-player]
this year at the chaos communication congress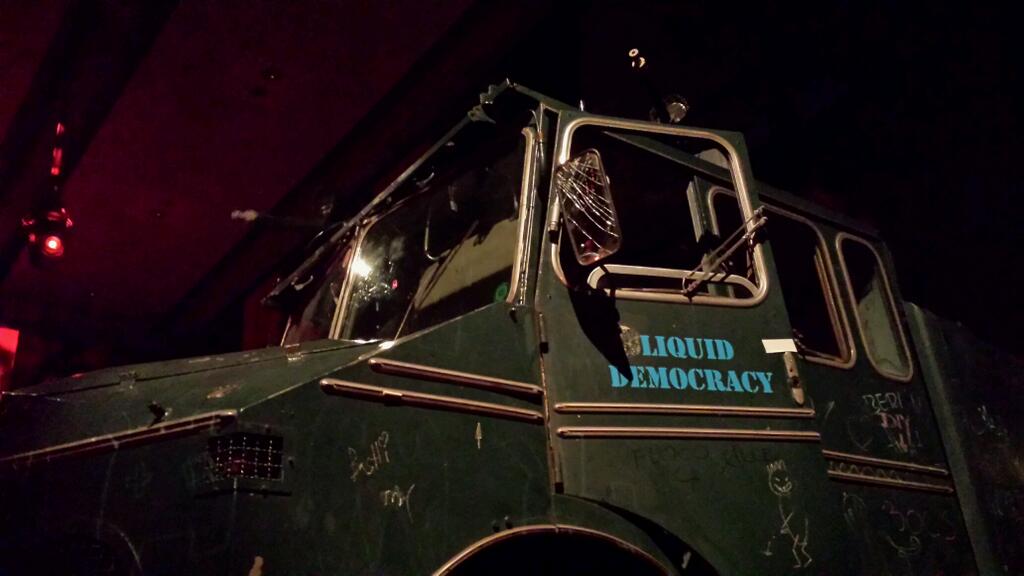 vom 27.-30.12.2013 fand der 30. kongress des chaos computer clubs in hamburg statt, in diesem blogpost findet ihr eine diskussion über den kongress bei unserem monatlichen treffen des chaostreff salzburg im jänner, sowie einige audio-schnipsel aufgenommen am kongress.
30c3 | day0
angelcallengecompleted [sprache: österreichisch]
zu viert auf der suche nach der catering küche – der beweis, wir haben sie gefunden
teahouse [language: english]

30c3 | day1
di [language: english]

kleinetour [sprache: östereichisch]

ungeschnitten: meine eindrücke aus dem noisy area, kurzes geplänke an der seidenstraße, hackertours
seidenstraße [sprache: deutsch]

live von der teststrecke vorm noisy area, wenn man nicht weiß was man tut sollte man die regeln beachten, ansonsten gilt wie immer im leben und vor allem im straßenverkehr von neapel: "verkehrsschilder sind nur eine richtlinie"
vorstellung des projekts: ftp://mirror.fem-net.de/CCC/30C3/mp4/30c3-5610-de-Seidenstrasse_h264-hq.mp4
how to send a message (ab minute 28); what is not allowed (ab minute 38)

alle kapseln müssen beleuchtet sein
alle kapseln müssen zertifiziert sein (c5 – chaos communication congress certified capsule)
es dürfen keine mateflaschen verschickt werden (zitat frank: wer eine flasche reinsteckt, muss das rohr hinterher auslecken)
30c3 | day2
hackerschnitzeljagd [sprache: östereichisch]

30c3 | day3+4
due to my general lazyness and occupiedness i have no recordings of day3 and 4 of the congress
i think everybody who has been there is able to understand why it gets trickier every day to do things that you had planned
Diskussion beim Chaostreff Salzburg
location | CCH
bester talk
julian assange kontroverse
julian assange beim o.h.m.
qualität der redner_innen
glenn greenwald: kamera wackelt, pgp, audio qualität
headhunter?
bester workshop
projekte
was man nicht gemacht hat (sich vorgernommen hätte) und statt dessen gemacht hat
sticker: nsa monitored device
gitup projekt: A hardware pedal for improved text editing in Vim
message des 30c3
sprachlos, dieses jahr kein motto am kongress
die bevölkerung stört es doch, dass alle überwacht werden
1/5 frauen auf dem kongress oder weniger
keine weiblichen teilnehmerinnen beim jeopardy
frauenkörper mit usb kopf
was verändert sich durch die tatsache, dass mehr leute am kongress teilnehmen
"berühmtheiten" des ccc
off topic
thanks to
all persons giving me interviews and comments for the short audio tracks
to the crowd of chaostreff salzburg for taking part in the discussion
fabster for mastering the discussion
Mm MI from devlol for the seidenstrasse video
to everyone i met at 30c3: for interesting chats and inspiration
and in general to chaostreff salzburg for the warm welcome in their group.